So now that my SOC force has totally given up (not booting) i needed a new board for benching so a nice Impact turned up yesterday and first impression was, oh my god its tiny(the board!) and its very well laid out for its small form factor.
First up was a quick ram test using my Pi's and a 4770 and the stock intel air cooler, everything in bios on auto other than dram V and the 2600 profile was set at 8-12-8-28-1t-88 and straight into windows, few checks for stability and no problems whatsoever, happy with that
As it will be going cold it needs to be protected so better get the paint and brushes out!!
Sorry for the crap pics but they were taken on my ipad. Will use camera for better ones as i progress with the thread.
Al naked with Heatsinks stripped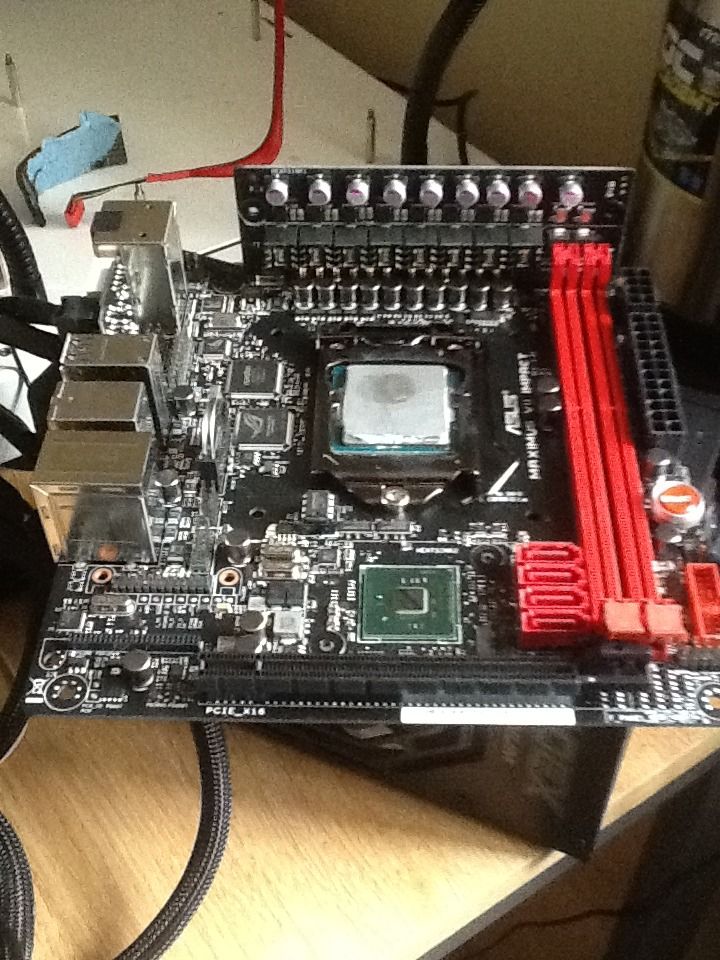 The bloody front!
The bloody back!
It does look a bit better now its dry :/ but its not for looks so who cares!
Tomorrow it will be phase tested and gonna see how far i can push the ram, hopefully i can get some good results out of it and get to know it before taking the temps right down
freezing the ram on this board is going to be very interesting indeed.